My cousin had designed a wallpaper for 9lessons programming blog. A man want's to learn many programming languages finally he looking towards 9lessons.
About the Designer
Dinesh Tamada

Mechanical engineering, II nd Year

GITAM UNIVERSITY,

India Orkut Profile

(

[email protected]

)


He was using to design with 3D Max and Maya



Download Original
Full View

Programming languages on bench.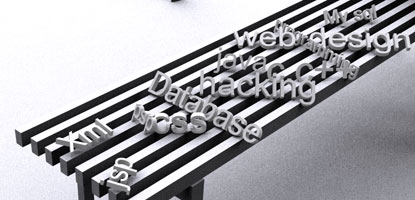 Related Posts:
9lessons articles in DreamInCode.net
9lesson Poster